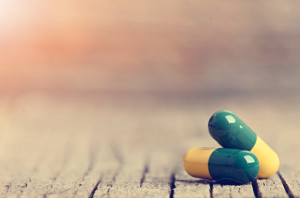 By Stacy Collins, MSW
The Changing Landscape of Cancer Treatment
Most cancer treatment involves regular visits to an oncology office or hospital for intravenous, or IV, chemotherapy. But cancer treatment is changing and more and more, cancer treatment involves taking pills. Oral chemotherapy – taking pills to treat cancer – offers many benefits: fewer office visits; less time away from work and family and less interference with personal schedules. Patients welcome the absence of painful needle sticks that IV chemotherapy requires. But the advantages of oral chemotherapy are balanced – if not outweighed by – the responsibility for self-treatment of a serious disease.
Treating Cancer with Pills
When a person receives IV chemotherapy, the oncologist knows exactly how much medicine a person receives because the treatment is closely supervised by medical and nursing staff. But when treatment is done at home, the responsibility for adherence – ensuring that cancer medication is taken as prescribed – falls on individuals with cancer and their caregivers.
What Is Adherence?
Adherence means taking medications safely, timely, faithfully and accurately. It also means that:
No doses are skipped
No extra doses are taken
No doses are taken in the wrong quantity, at the wrong time, or under the wrong conditions (e.g., with or without food)
Adherence is very important in cancer treatment. However, many adults have a poor track record with adherence. Recent research shows that more than 50 percent of Americans do not take prescription medicine as instructed. The numbers are even worse with cancer drugs – it's estimated that only 30 percent of people with cancer take their medication as prescribed. Non-adherence (not using medication as prescribed) is associated with more doctor visits, more hospital admissions, and longer hospital stays – all of which contribute to rising health care costs. The estimated cost to the U.S health care system of non-adherence to prescription medications is $100 billion – and rising.
Why Is Adherence to Cancer Medication So Important?
With any medication, non-adherence can have a serious impact on a person's health. But the stakes are often higher in cancer treatment. Not taking cancer medication as prescribed may mean that that drug won't work, since a certain amount of medication (referred to as a "therapeutic level") needs to be in the body in order for the drug to be effective. In many cases, cancer may return if a person takes the cancer medication occasionally, or stops taking it altogether. Non-adherence can also affect how the doctor views the patient's illness, and may result in unexpected changes to a patient's treatment.
The Challenge of Adherence
As simple as it sounds, adherence can be challenging. Many people have difficulty fitting medication-taking into a busy lifestyle, which may include work, family, and other obligations. Some people fear that cancer treatment will take away enjoyment and pleasure in life; others may feel burnout or "treatment fatigue" from long-term use of cancer medication.
Ways to Incorporate Medication-Taking Into a Busy Life
Use weekly pill containers – These inexpensive tools allow you to organize your medications into daily doses, and are especially helpful if you are taking multiple medications or planning to travel.
Explore electronic adherence tools – such as cell phone text reminders.
Identify pill-taking cues – Consider taking your medication when you do other regular activities, such watching certain TV shows or brushing your teeth.
Develop an action plan for unexpected and special events – such as weekends, vacations and celebrations.
Ask your loved ones for help– Adherence is always easier when you have support from others.
Keep in mind – medication adherence is
difficult and everyone makes mistakes
at times.
Understand how your cancer drug interacts with food and other medications you are taking – A pharmacist is an excellent resource if you have questions about food and medication interactions.
Maintain regular phone or face-to-face contact with your health care provider. Cancer medication instructions are often complex. Talk to your health care provider if you have any questions about your treatment. And remember to report side effects, as these can also affect adherence to your medication.
Special Considerations for Older Adults with Cancer
Older adults face special challenges in maintaining good adherence. Having more than one illness at the same time (often referred to as "co-morbidity") is one such challenge. For older adults, having multiple conditions (such as cancer and heart disease or diabetes) increases the number of prescription medications, which makes adherence more difficult. Older adults are also at increased risk for dementia or other cognitive problems, and may forget to take their medications or become confused about medication instructions. They may also have arthritis or other functional difficulties, which may make it challenging to open pill bottles.
Adherence decreases as the number of
daily medications increase.
Ways to Improve Cancer Medication Adherence With Older Adults
Make sure to have clear instructions for all cancer drugs. A doctor or nurse should review the instructions in the office and also provide written instructions to take home. Be sure to ask questions if anything is unclear or confusing.
Caregivers and loved ones should fully understand the medication instructions. Cancer medication instructions are often complicated, so it's helpful for caregivers and family members to understand the instructions as well, even if the person with cancer can take the medication without assistance.
Have an updated, written list of medications in hand, when talking with health care professionals and caregivers.
Ask the pharmacy to provide easy-to-open medication caps, pre-loaded medication dispensers and large print medication labels.
Use a pharmacy that provides home delivery of medications, such as specialty pharmacies that ship overnight.
Resources
The National Transitions of Care Coalition (NTOCC) has some helpful tools to help you organize your medications. NTOCC has created My Medicine List for persons who take multiple medications or visit the doctor often, to help manage their medications and medical appointments. Visit www.ntocc.org/Portals/0/My_Medicine_List.pdf for more information.
###
Bio:
Stacy Collins, MSW, is a Senior Practice Associate at NASW, specializing in adult and pediatric health care issues. Ms. Collins has over 20 years of experience in health care advocacy, education, and direct service with national and community-based organizations. As one of the NASW staff covering oncology, Ms. Collins developed a web education course for social workers on promoting adherence in oral chemotherapy, in conjunction with the National Coalition for Cancer Survivorship. Prior to joining the NASW staff, she was the project director for a federally –funded initiative to develop community engagement strategies for large-scale cancer clinical trials. Ms. Collins holds an MSW from the Catholic University of America and a BA from the University of Virginia.