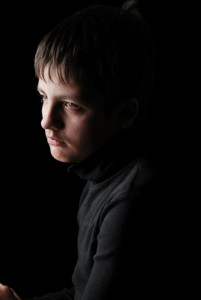 By Michael Ian Rothenberg, PhD, LCSW
Introduction
Dr. Michael Ian Rothenberg, LCSW holds a faculty appointment at the University of Central Florida School of Social Work where he teaches courses in Human Sexuality and Child Abuse Treatment and Prevention and is the Founder and Clinical Director of the Center for Counseling and Sexual Health of Winter Park (Orlando), Florida where he provides counseling and therapy for straight, LGBT, gay, lesbian, bisexual and transgender adults, children and adolescents and specialized treatment for sexual addiction, pornography addiction, hypersexual behaviors and male survivors of childhood sexual abuse. Dr. Rothenberg has served as a keynote speaker, conference presenter, guest lecturer and panel participant at venues including Yale University, Peking University (Beijing, China) and The German Society for Social-Scientific Sexuality Research (Munich, Germany).
---
Q. Dr. Rothenberg, three LGBT organizations have protested Dr. Oz's recent program on Reparative Therapy. As a psychotherapist, you have counseled many LBGT clients but you will not offer reparative therapy? What are your principal objections to it?

As a social worker and a psychotherapist I have, first and foremost, a professional obligation to do no harm to my clients. Reparative, or conversion therapy, as it is also known, has been proven, through studies and through client self-report to be inherently detrimental to the psychological health and overall well-being of many gay and lesbian individuals. Including children, adolescents and adults.
In order to advocate for the many LGBT clients whom I serve as well as bring attention to the detrimental nature of this divisive issue, I have taken the additional step of adding the following statement to all of my professional websites "Dr. Rothenberg does not support the practice of reparative therapy and will not provide referrals to mental health practitioners and medical professionals who do support this harmful practice".
Q. What would you say to people who have had reparative therapy and now says they are "cured?"
In order to cure an individual, one must first be considered ill and individuals who identify as gay or lesbian are neither ill nor are they suffering from a sickness that is in need of being cured. As a board certified clinical sexologist and specialist in human sexuality and sexual behavior who has worked with many hundreds of gay and lesbian individuals, I can definitely attest that a person's sexual orientation is not, nor is it ever, a choice.
The individuals who make these claims might choose, for themselves, not to engage in certain sexual behaviors but it does not change one's sexual orientation. To promote the claim that this is possible, or even an option, creates a precarious, dangerous and psychologically harmful situation for gay and lesbian children and adolescents who are exploring, understanding and coming to terms with their sexual identity.
Q. How would you counsel someone who is struggling with their sexual identity?
When working with clients who are struggling with their sexual identity or sexual orientation, I would always normalize their feelings and would strive to help them to find a safe place to explore the thoughts and feelings that can often be troubling and confusing.
Proponents of reparative therapy are, in effect, telling young people that what they're feeling is not accurate and the very harmful, underlying, message that young people are receiving is that you are not good enough just as you are. As a social worker and a psychotherapist, the message that I would strive to convey is, entirely, quite the opposite.
To find a social worker in your area, please click here.